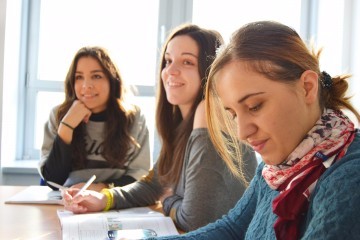 Sanctioned Program
B.Ed. (Two Years Programme)
B.A. B.Ed. & B.Sc. B.Ed. (Four Years Integrated Programme)
Annual Intake
B.Ed. – 200 Seats (Four Basic Units of 50 Students).
B.A. B.Ed. – 50 Seats (One Unit)
B.Sc. B.Ed. – 50 Seats (One Unit)
Candidates are granted admission in the college through PTET which is an agency nominated by the State Govt. as per norms of NCTE. The students with 50% Marks (General), ST, SC & OBC 45% Marks in their graduation are eligible for PTET. A College cannot grant direct admission to any candidate or transfer him/her elsewhere.
Curriculum & Syllabus: – According to Rajasthan University & Teaching Subject according to Graduation & Post Graduation Level.